Sleeping positions - What they reveal about you

Do you ever wonder why you prefer lying on your side than on your belly? Or why some people are comfortable dumping their heads on their pillows while you fall asleep straight and stiff as a soldier? Your sleep quality may change, sleep habits can improve, the time you go to bed and wake up may vary but most likely, your sleeping position is the one thing that remains constant when you go to bed. Believe it or not, there's a reason why we choose a certain sleeping position and some are directly linked to our personalities. Read on to find out more.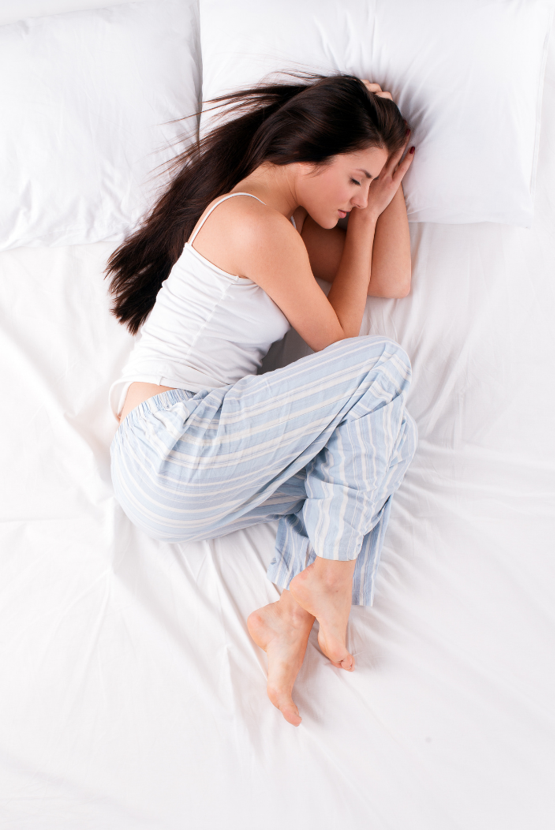 Sleeping position: Fetal position
This is the most common sleeping position where you curl up on your sides with your knees bent in front of you, just like how a baby positions itself inside the womb. Approximately 41% of people sleep in the fetal position, but this is a more common option for women than men. According to studies, most people sleep in this position because it gives them a sense of comfort and safety. Personality traits: Introverted, shy, sensitive at heart.
Sleeping position: The Freefaller
If you lay on your stomach, with your hands around your pillow, and your head turned to one side, you're a free faller. Sleeping face down is one of the least liked sleeping positions as it can be quite uncomfortable, it is a more popular option for the Gen-Z crowd. This position may help ease snoring but it may cause neck and back pain as your body is not in a neutral position.   Personality traits: Sociable in nature, fun, and a risk-taker but dislikes criticism.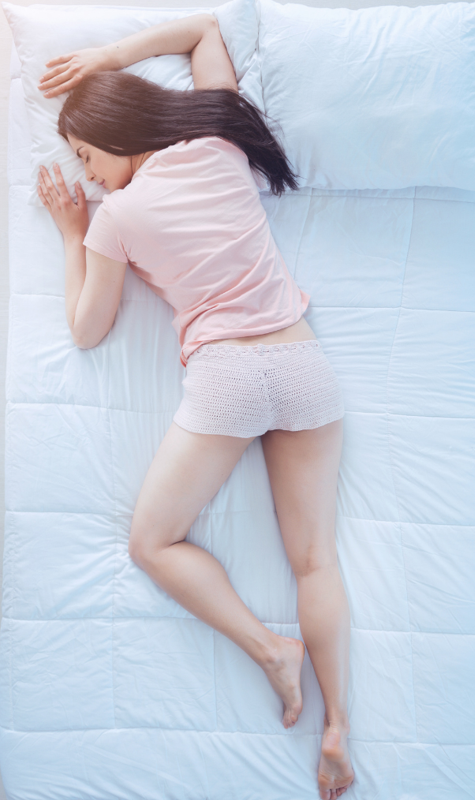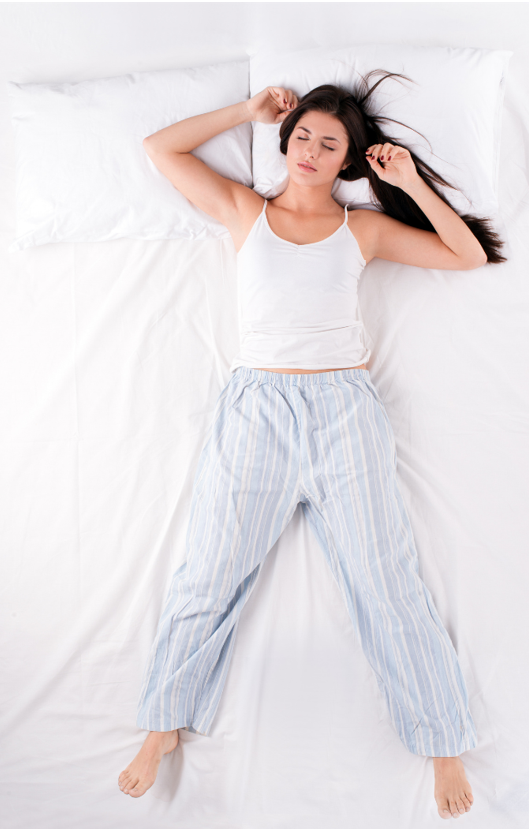 Sleeping position: The Starfish
You like laying on your back, arms up near the pillow and legs stretched out. This sleeping position has positive and negative effects. It's beneficial for people with neck problems as it keeps the spine in a neutral position, but it is also highly associated with snoring. Personality traits: Outgoing, selfless, and natural-born leaders.
Sleeping position: The Soldier
Another not-so-popular sleep position is the soldier, this is when you sleep lying on your back with both arms on the side of your body. Although only approximately 8% of people choose this position, this is one of the best sleeping positions in keeping your head, neck, and back in proper alignment and it also prevents premature wrinkles (we're sure everyone likes that). Personality traits: Strong, silent, reserved.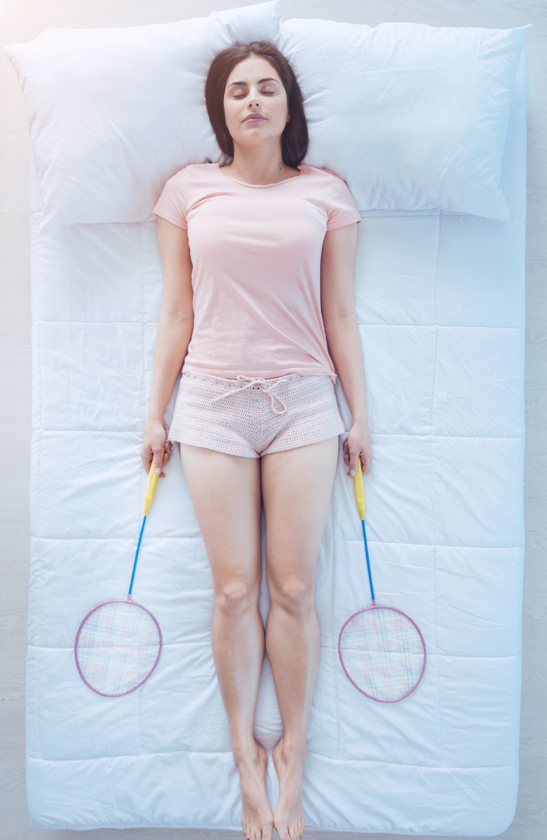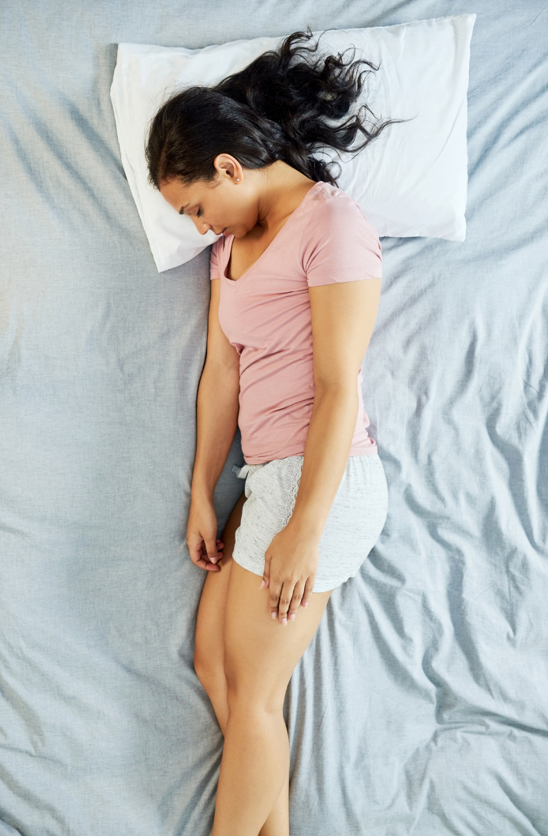 Sleeping position: The Log
This is quite uncommon and really looks uncomfortable as people who sleep in this position likes laying on their sides with both arms straight down. Sleeping on your side prevents snoring, relieves lower back pain, and is great for digestion. Personality traits: Easy-going, sociable, and are trusting of others.
Sleeping position: The Yearner
Yearners like sleeping on their sides with both arms stretched out of their bodies, this position is associated with the log. Be sure you choose to sleep on the left side of your body rather than your right, as sleeping on your right may trigger your acid reflux, and sleeping on your left helps ease heartburn and ease blood flow. Personality traits: Open-minded, complex, and they are reliable friends.