Try Our Bamblu Bed Sheet Set
Save 20% - 
Shop Now!
Offer Valid 
Through Saturday, July 17th
00

Days

00

Hours

00

Minutes

00

Seconds
Thanks for visiting, unfortunately, this sale has ended, join the bamblu email list to get the most up-to-date information on our sales. In the meantime visit our store for our latest offers.
Starting at $160 for Our 100% Premium Viscose from Bamboo Sheet Set
Free Shipping Over $200


Prioritizing Good Sleep is Self-Love...
Get The Rest You Need So You Can Live
The Life You Want
Pick Your Favorite Color!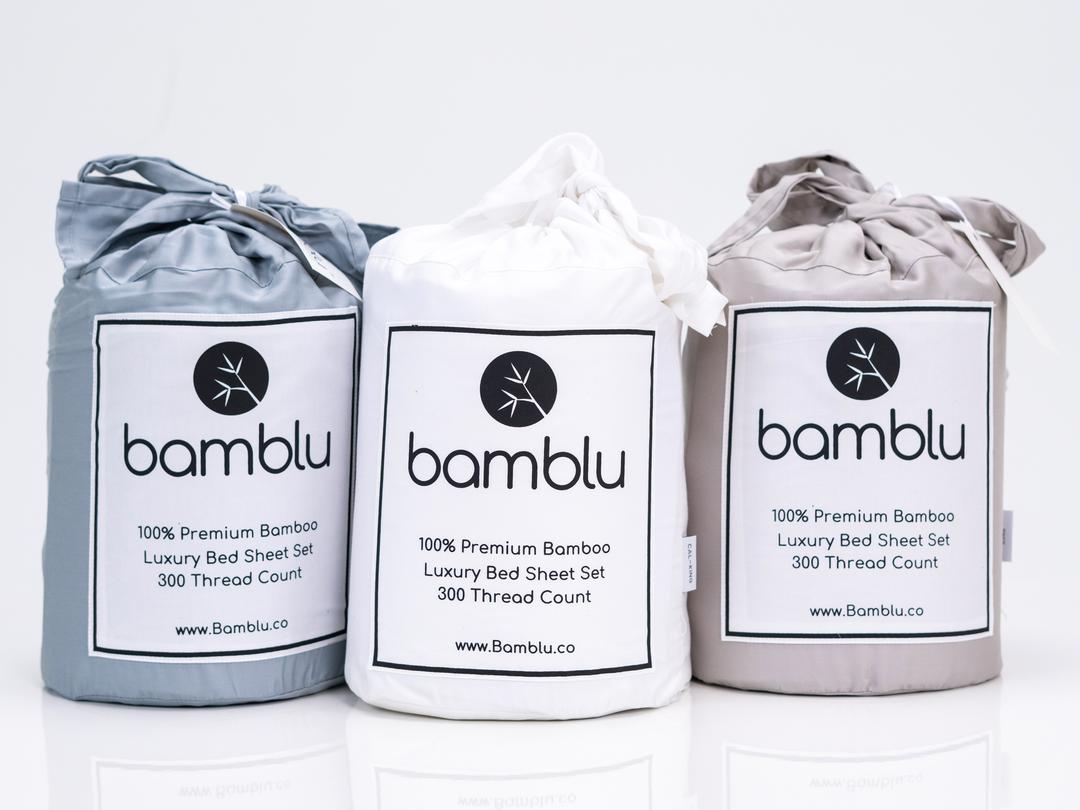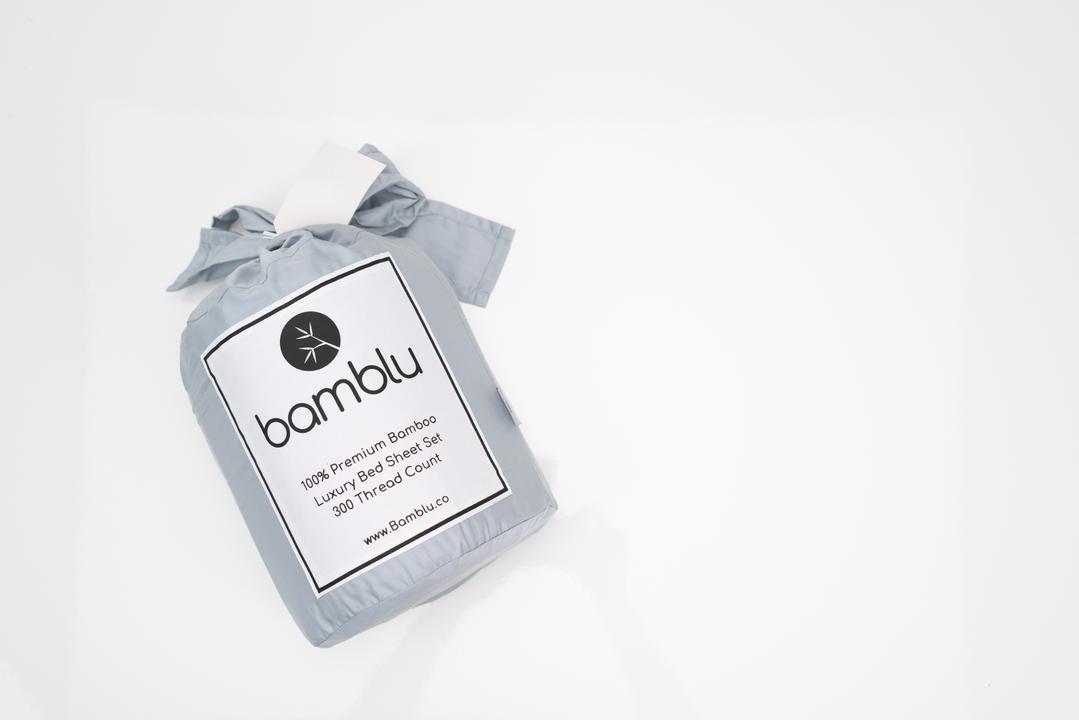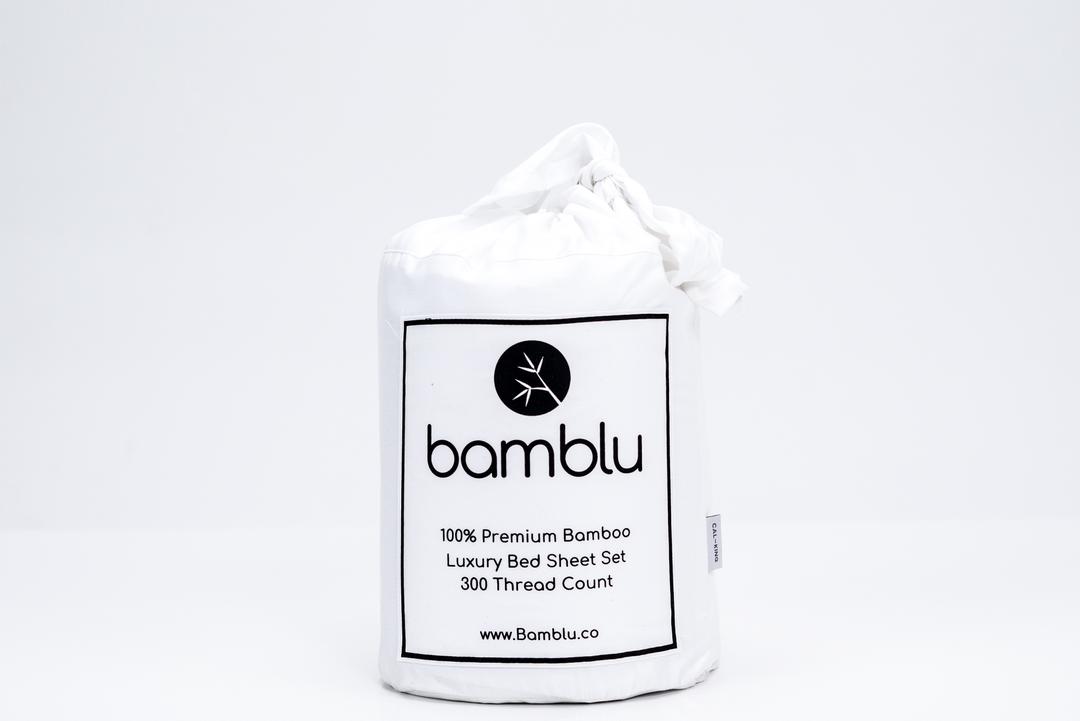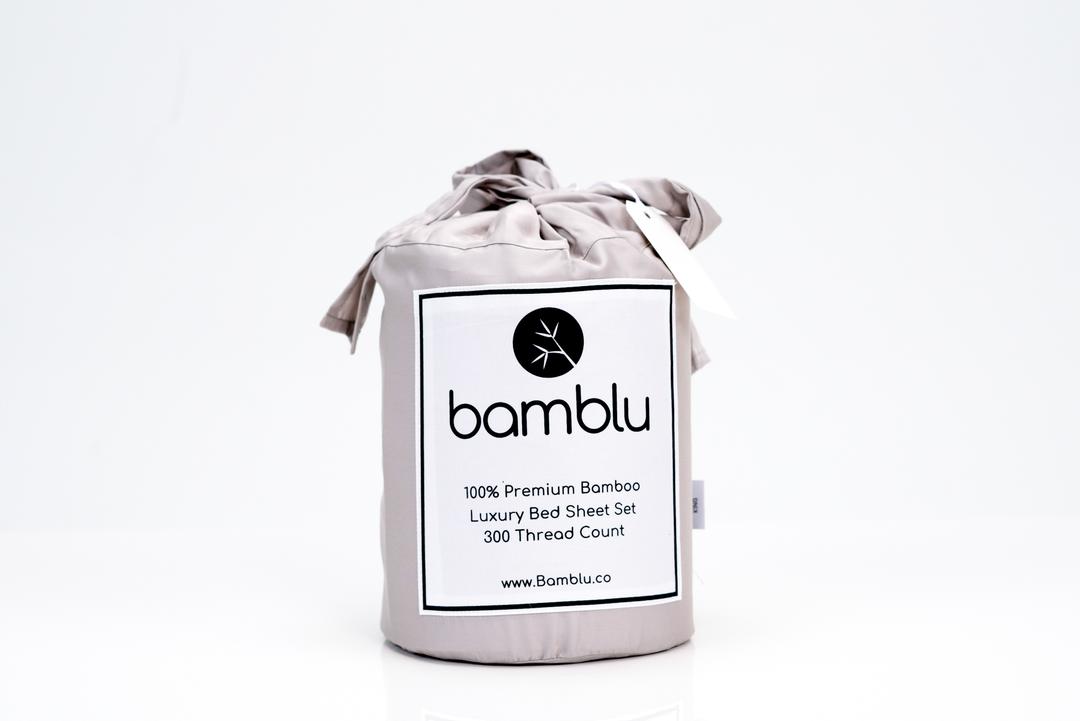 Bamblu's 100% Premium Viscose from Bamboo Sheet Set is:
Luxuriously Soft
Anti Bacterial and Anti Microbial
Moisture Wicking
Temperature Regulating
Odor Resistant
Inclusions and Other Details:
Flat Sheet, 

Fitted Sheet, and 2 Pillowcases

300-thread count in a 100% Premium Viscose from Bamboo

Fits mattresses up to 16" depth
100% Money Back Guarantee

Bamblu's 100% Premium Viscose from Bamboo Sheet Set is:
Luxuriously Soft
Anti Bacterial and Anti Microbial
Moisture Wicking
Temperature Regulating
Odor Resistant
Inclusions and Other Details:
Flat Sheet, 

Fitted Sheet, and 2 Pillowcases

300-thread count in a 100% Premium Viscose from Bamboo

Fits mattresses up to 16" depth
See What Our Customers Are Saying
Dive into our

Luxuriously Soft Sheets
Anti bacterial and Odor Resistant 

100% Premium Viscose from Bamboo Sheet Set
Frequently Asked Questions
How do you launder bamboo sheets?

The best way to launder bamboo sheets is to wash them in cold water and dry them on low heat. If you wash your sheets in this manner, your sheets should give you 3-5+ years of service. Using hot water and high drying heat might cause the fabric to pill. Pilling is the bumps that you might have seen on sweaters. Bamboo fabric naturally resists odor. You don't need to add bleach to the wash water to kill bacteria. This is a plus for your health and for the environment.


New sheets might shrink just a little bit when first laundered. We sew the sheets just a little big on purpose to account for this minor shrinking. It's best to wash the sheets before their first use. This will get the size correct, make them fit just right and will soften the sheets for their first use.


Yes, you can return any products purchased on Bamblu.co within 30 days of your original purchase. Just submit contact us at customerservice@bamblusleep.com





How can I speak to someone?

We would love to hear from you! Send us an email at customerservice@bamblusleep.com