YOGA POSES TO DO BEFORE BED
Are you looking for a way to unwind and relax before bedtime? Yoga could be the solution you've been looking for. We'll walk you through ten calming yoga positions in this blog post to help get your body and mind ready for a restful night's sleep. Imagine unwinding from your hectic day and preparing your body for a restful night's sleep without even leaving your cozy bed. Well, it's possible with these gentle and soothing yoga poses. These are meant to reduce stress, quiet your mind, and encourage a good night's sleep. As you explore these poses and make them a part of your nightly routine, remember that consistency is key.
If you're ready to transform your bedtime routine, read on to discover the perfect pre-sleep yoga sequence.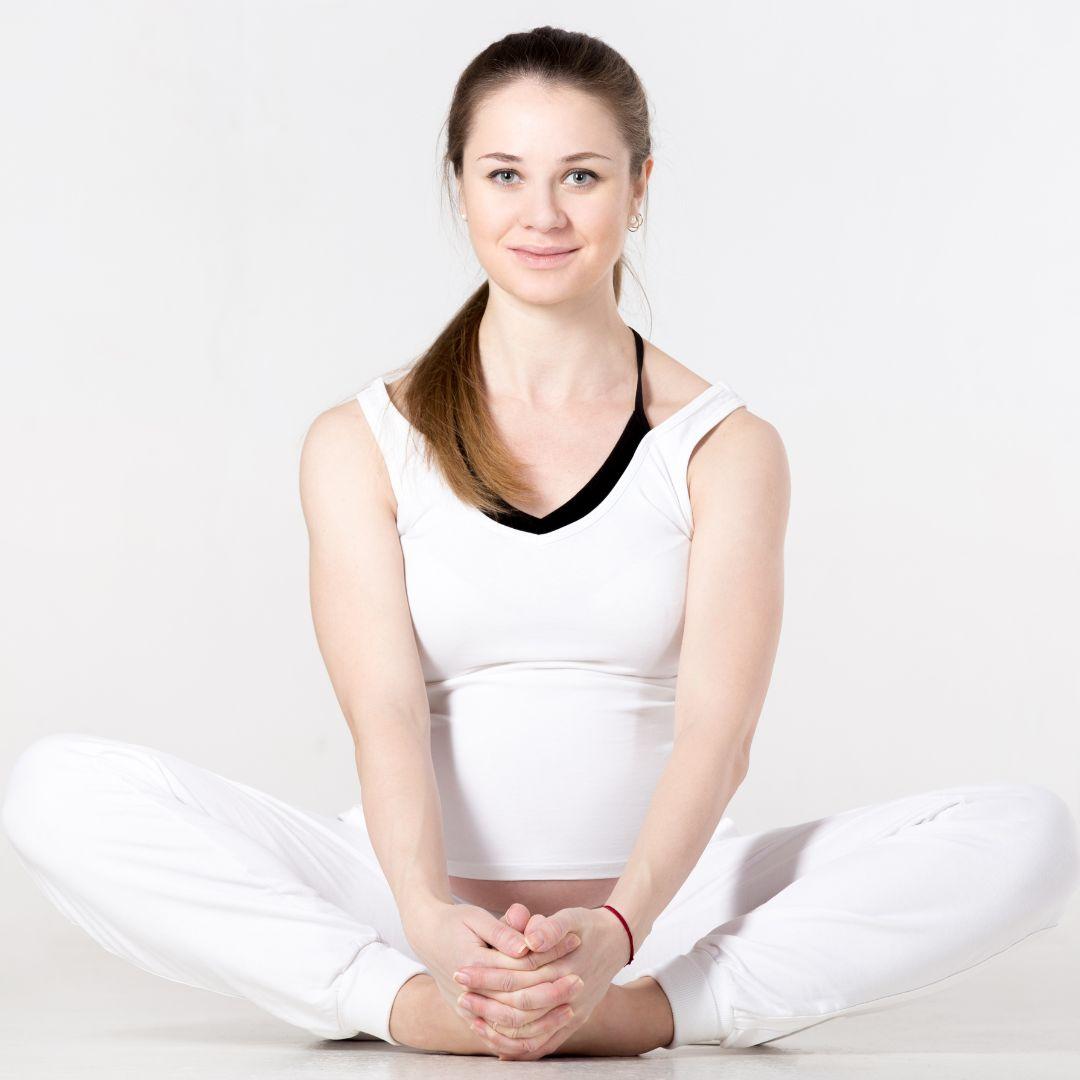 Butterfly Pose
Sit with the soles of your feet together and your knees bent outward, resembling the shape of a butterfly's wings. This helps open the hips and improve flexibility.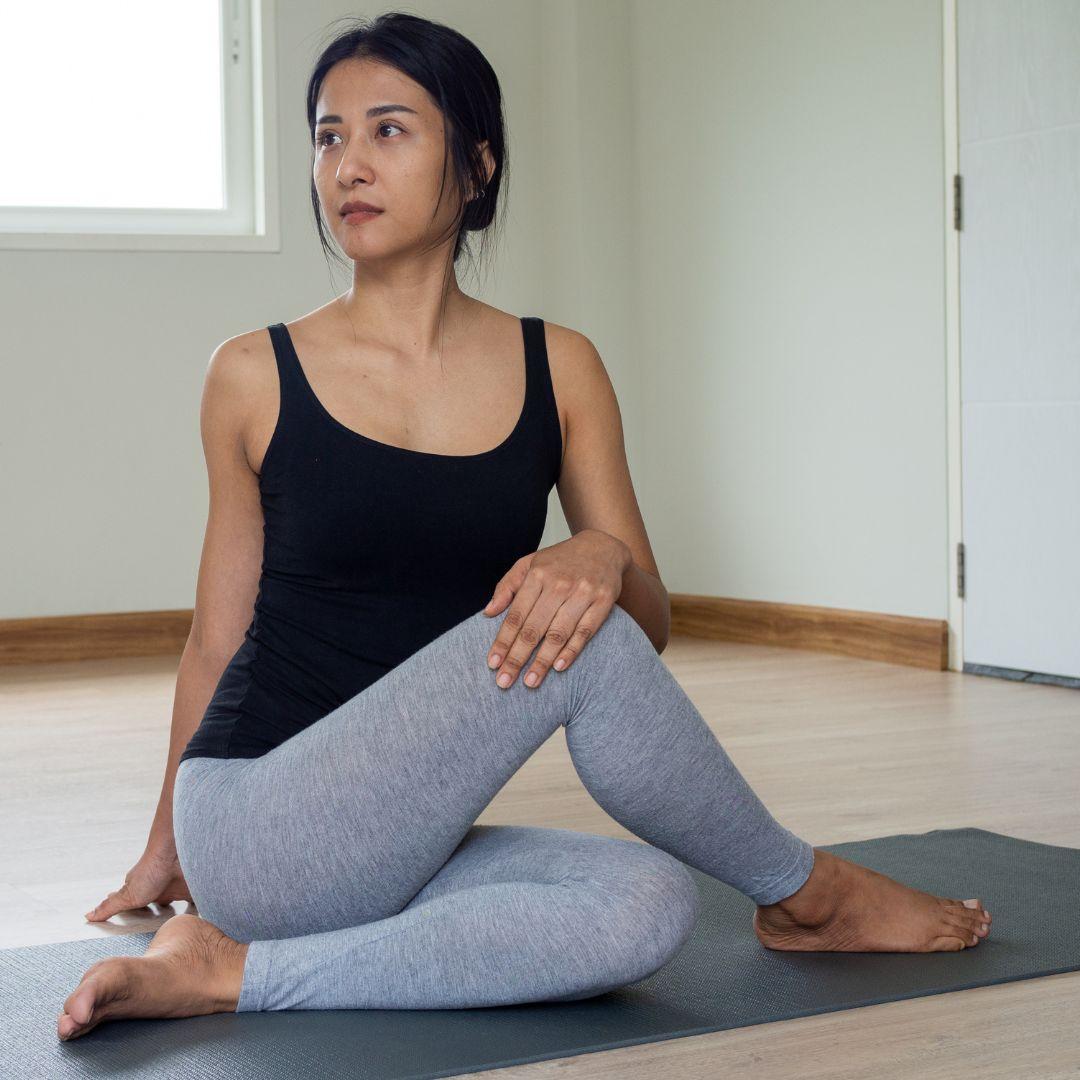 Seated Twist
Sit with one leg bent and the other leg crossed over, twisting your torso to one side, helping to improve spinal flexibility and digestion.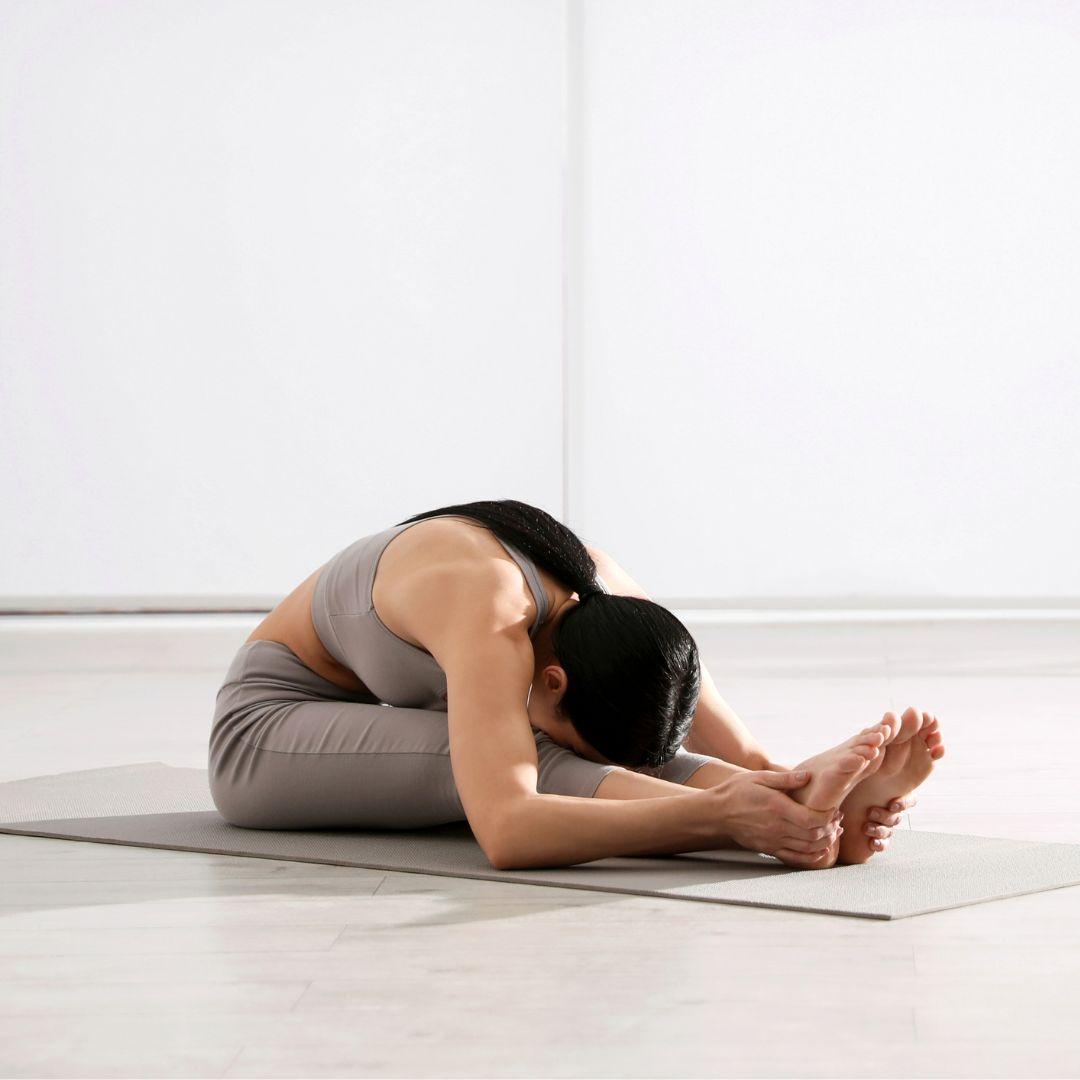 Head to Knee Pose
A seated yoga pose where you extend one leg straight and bring the sole of the other foot to the inner thigh, then fold forward to reach your head toward the extended leg.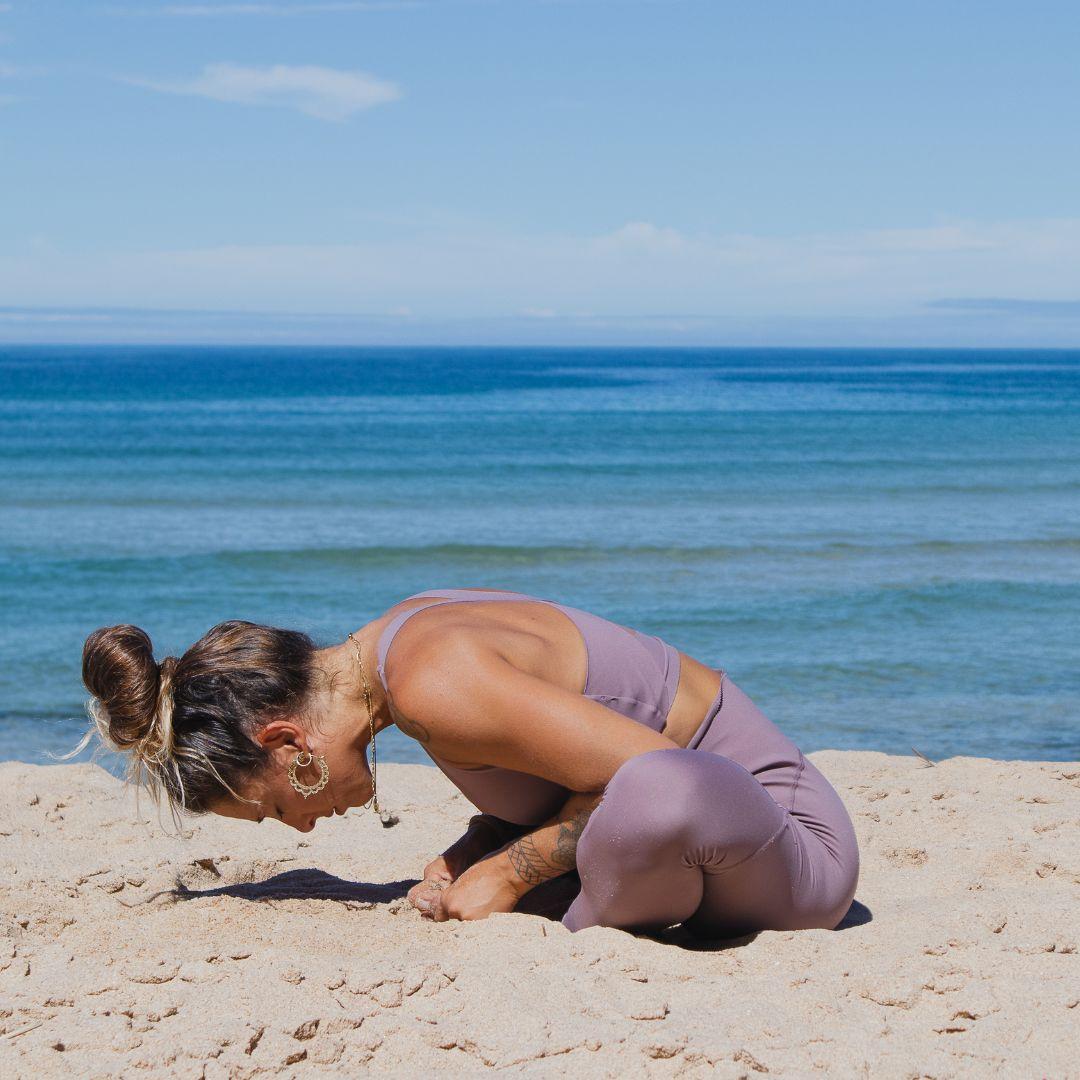 Easy Forward Bend
Sit with your legs extended straight in front of you and then gently fold forward at the hips, reaching for your toes or as far as comfortable, stretching the back and hamstrings while promoting relaxation and flexibility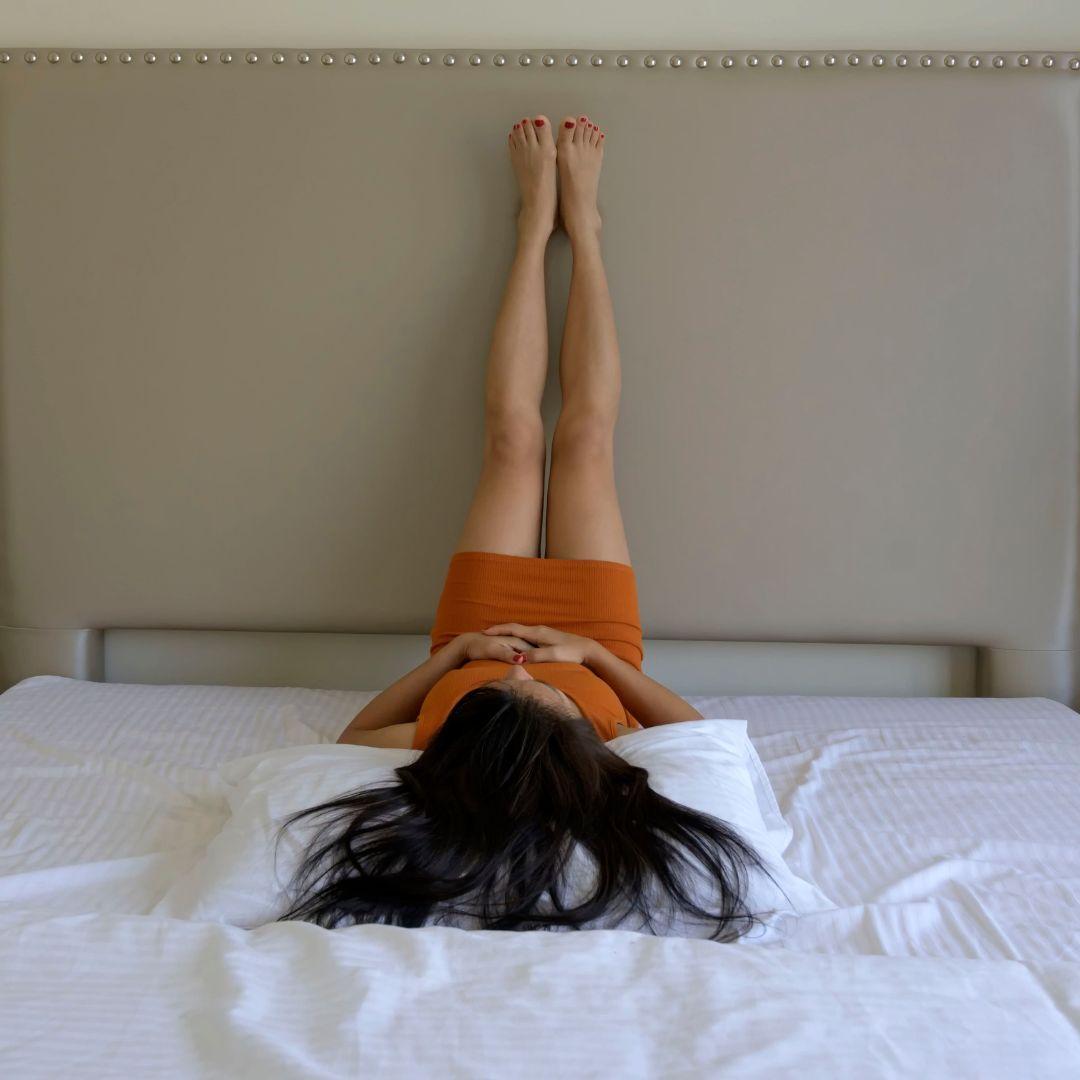 Legs Up the Wall
A restorative yoga pose where you lie on your back with your legs extended upward against a wall or support, helping to relax and rejuvenate the body while improving circulation and reducing stress.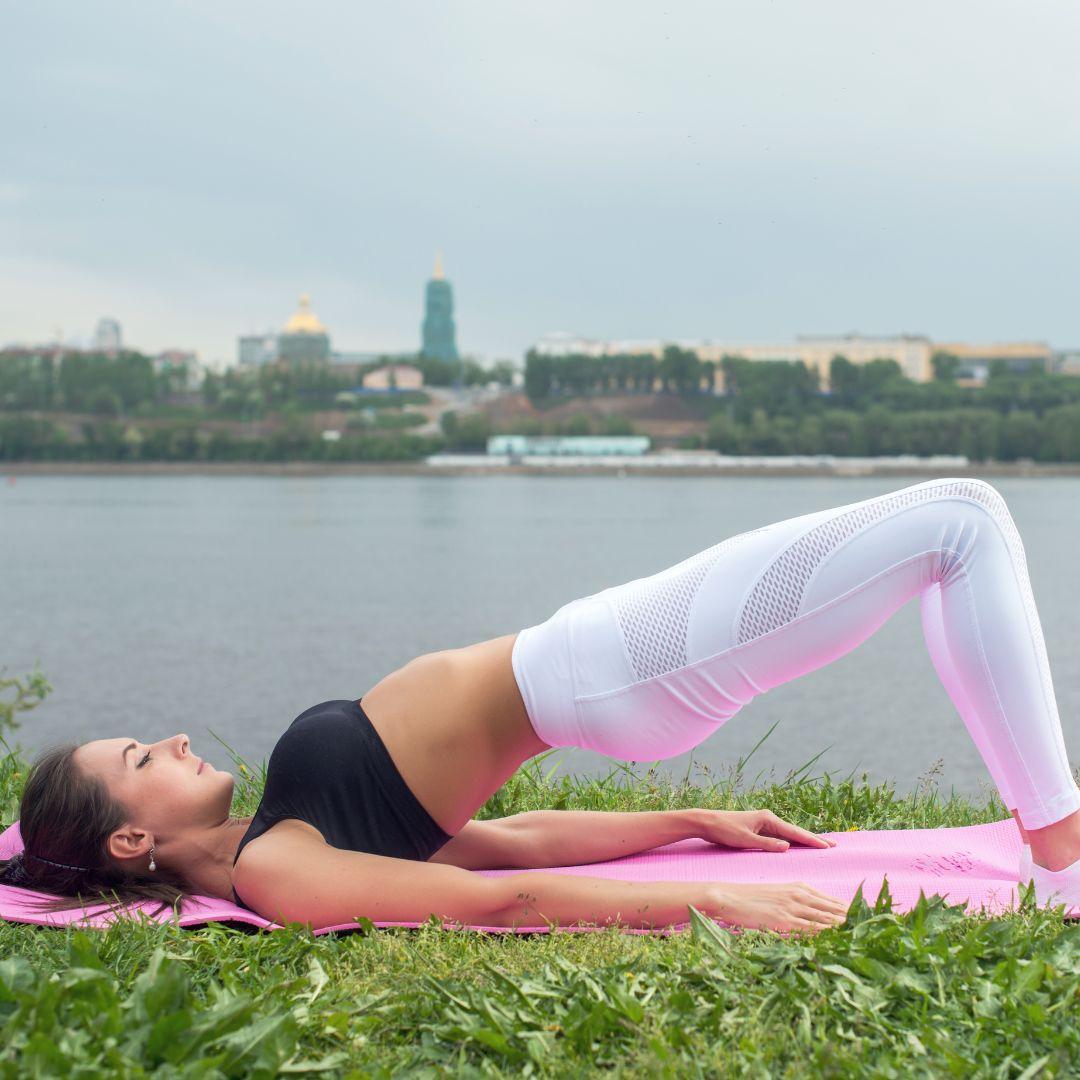 Bridge Pose
Lie on your back with your knees bent and feet flat on the floor, then lift your hips and lower back off the ground while keeping your feet and shoulders grounded. This strengthens the back, buttocks, and legs.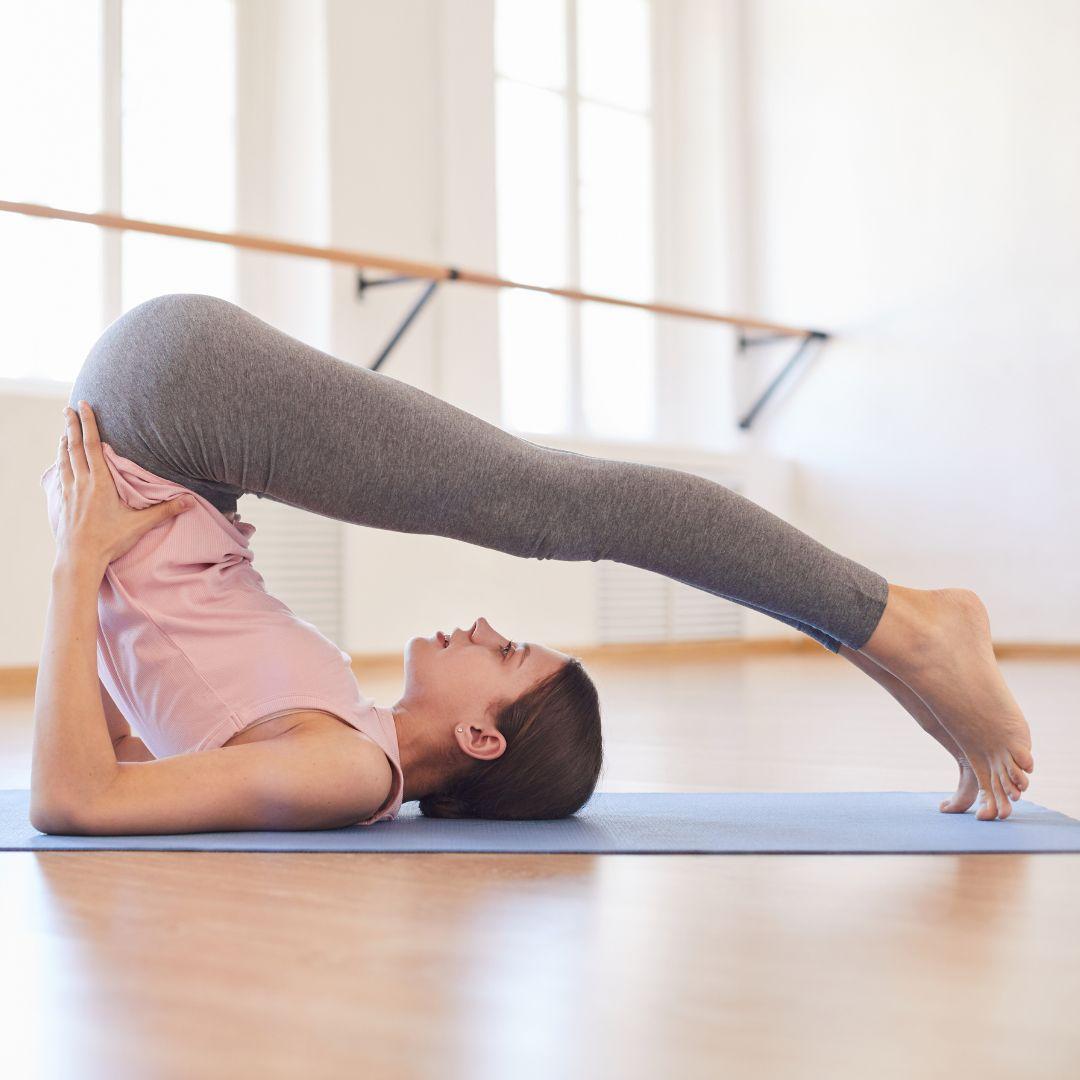 Plow Pose
Lie on your back, lift your legs and hips over your head, and lower them toward the ground behind you, keeping your feet either on the floor or hovering above. This pose stretches the spine and shoulders while improving flexibility and abdominal strength.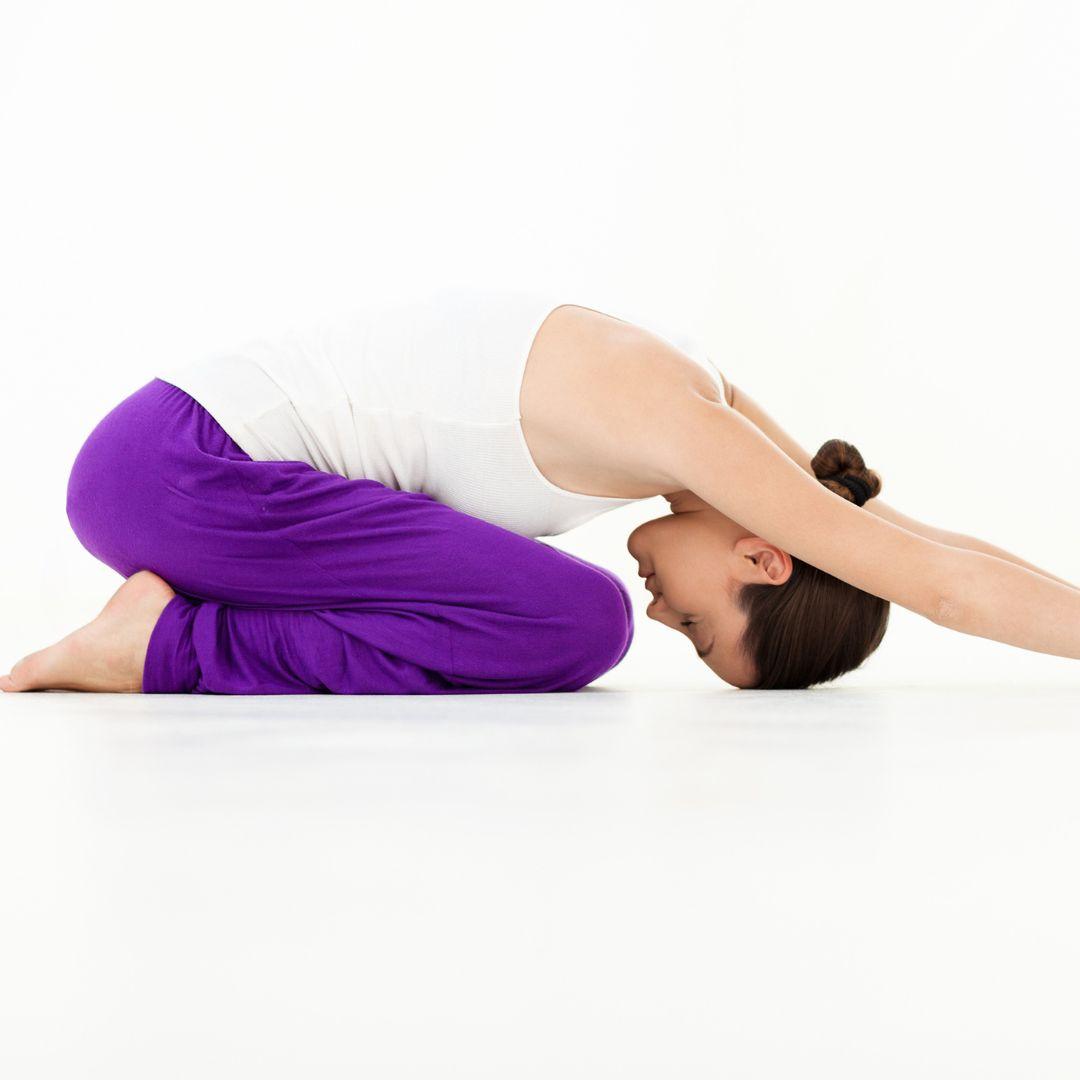 Child's Pose
A resting yoga pose where you kneel on the floor, then sit back on your heels and stretch your arms forward, lowering your forehead to the ground, providing a gentle stretch to the back, hips, and thighs while promoting relaxation and stress relief.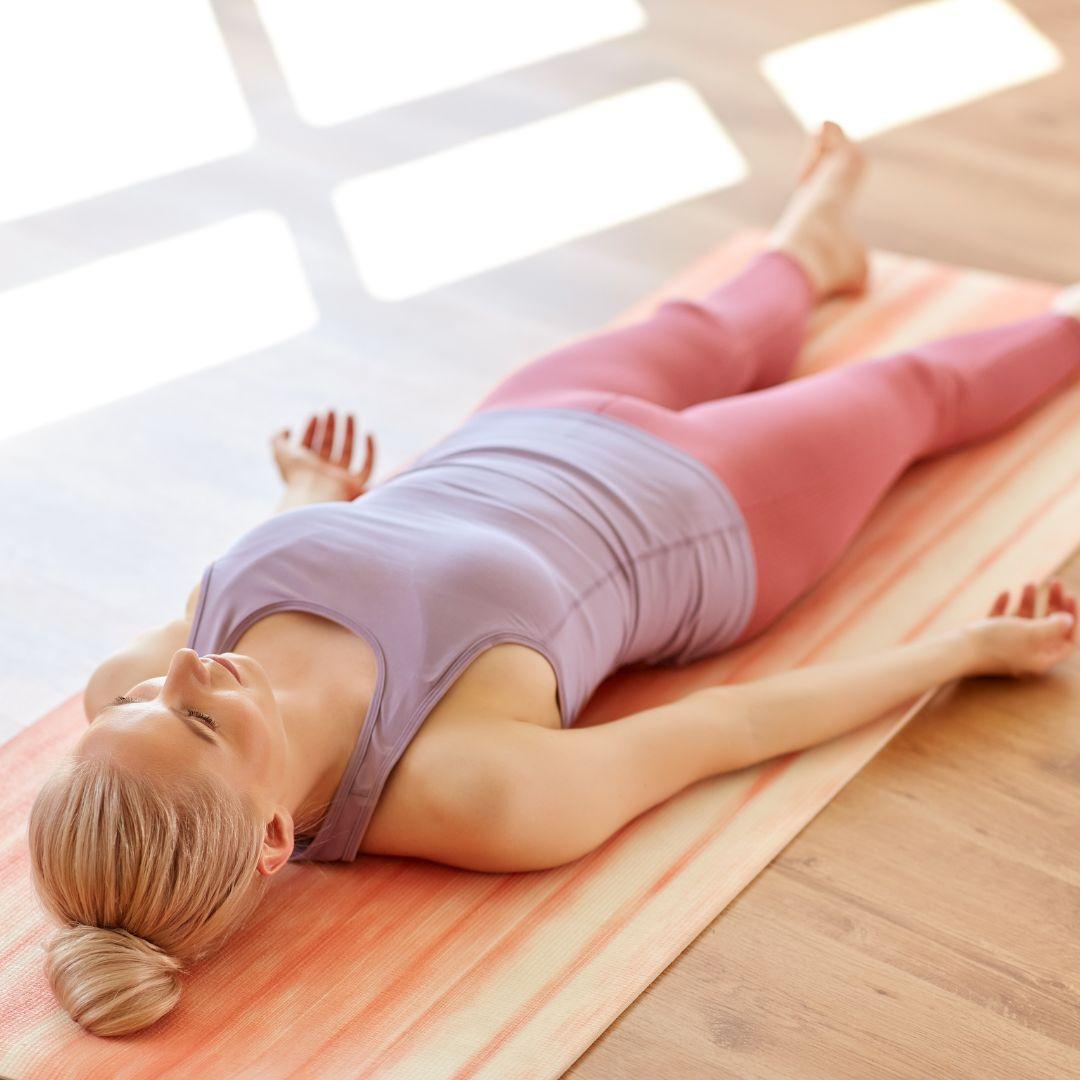 Corpse Pose
A yoga pose where you lie flat on your back with your arms and legs extended, completely relaxing your body and focusing on deep, conscious breathing, typically used as a relaxation and meditation pose to rejuvenate and calm the mind and body.
By dedicating a few minutes each night to these gentle stretches and deep breaths, you're on your way to experiencing the benefits of a more restful and rejuvenating slumber. The convenience of being able to do these poses without leaving your bed makes it easier than ever to prioritize your sleep and well-being.